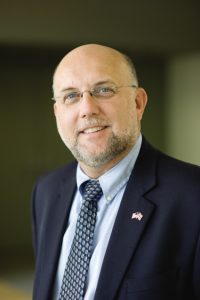 Ian Matthew is using his experience in Plant Design Software to guide clients how to get the best out of their AutoCAD Plant 3D CAD software. He offers training, customization guidance, project workflow guidance and works closely with his clients to get the best out of their users.
Ian specializes in supporting Autodesk's AutoCAD Plant 3D software and has worked with a number of clients in Northern and Southern California performing the following tasks:
Basic and Advanced Product Training

Project customization training

Hands-on piping specs and catalogs customization

Plant 3D technical support
Prior to forming Ian Matthew Consulting, Ian was employed by Autodesk in San Rafael, California in a Technical Marketing and Sales Enablement management position primarily supporting AutoCAD Plant 3D, Process Plant Design and the Oil & Gas and Utilities industries. Ian was employed at Autodesk from 2010 to 2016.
Ian has over 35 years experience working in the field of Computer-Aided Design of process plant. He originally worked developing process simulation software at CAD Centre, Cambridge, England (now AVEVA) before moving into managing the development of one of the first database oriented P&ID software systems. At Intergraph Corporation (now Hexagon PPM), Ian performed the product management role for the introduction and development of PDS. In this role he worked very closely with key customers and outside consultants to develop the technical marketing materials and product presentations. Following his tenure at Intergraph, Ian held Business Development positions at, rebis, Dassault Systemes and Bentley Systems
Ian holds B.Sc.Tech in Chemical Engineering and Fuel Technology and M.Sc.Tech in Chemical Engineering and Fuel Technology degrees from Sheffield University, England.